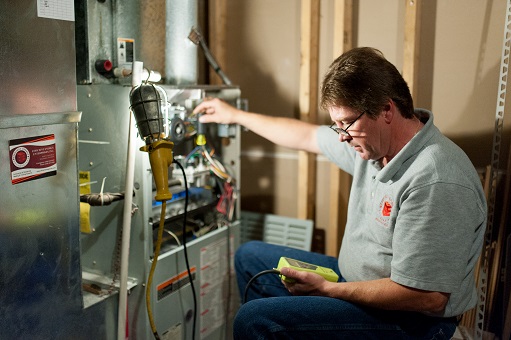 Service, Replacements & Maintenance for Furnace and Air Conditioners
We service all makes and models. We specialize in total home balancing and make sure that you feel comfortable in your home in every season. We take care of heating and cooling system maintenance and installations. Our technicians are trained using the best practices of the industry, to give you the best service possible.
We also take care of equipment replacements and additions.
We install air quality equipment and offer repair services for any make and model.
Our goal is to prevent problems before they occur, so your equipment works when you need it. An inspection alone is not enough to ensure your equipment's reliability.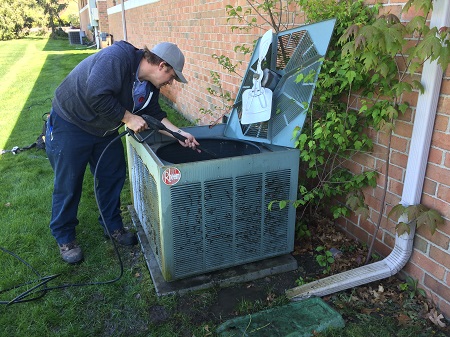 Our uniformed technicians will be at your home, on time.
We're equipped with the tools, testers, and knowledge needed to clean your equipment for maximum efficiency.
Burners & Burner Crossovers

Our team cleans the burner heads and crossovers with a wire brush and CO2, and adjusts the air shutters when necessary.

Blower Motor & Squirrel Cage

Our team cleans debris off the motor, squirrel cage, and housing, and oils it wherever needed.

Hot Surface Igniters

Our team checks ohm reading and advises customers if the igniter is nearing failure.

Ignition Electrodes

Our team cleans the debris from the electrode, checks the ceramic for cracks, and checks the spark and wire connection.
Flame Sensors

We clean the sensor, check the ceramic for cracks, and check the wire connection.

Combustion Chamber

We remove any debris or rust. We check for cracks and rust in the burner plate and combustion chamber.

Pilot

We clean the pilot tube and orifice and check for proper flame strength. We adjust it as needed.
Electrical Connections

We check all electrical connections, the mainboard, and the wire insulation. We repair them where necessary.

Temperature Rise

We check the temperature rise on all stages according to the manufacturer's recommendations.

Flush Drain Lines & Traps

We flush the drain line of the humidifier. We check the condition of all drain lines inside and out. We clean the units trap and check for any leaks.

3-Step Inspection for Heat Exchanger

We will inspect your heat exchanger for cracks per the industry standards. If we find a crack, our technicians will show it to you and recommend appropriate measures.

Furnace Operations

We check all components and safety operations. We also check for abnormal noise or odor.

Thermostat Operations

We check the thermostat's calibration and performance. We check for the level and make sure it is secured to the wall.
Intake Screen

We inspect and remove any debris (leaves and bugs).

Blower Belt

We check the alignment, condition, and tension, wherever necessary.

Blower Bearings

We inspect and oil or grease when necessary.

Cabinet Condition

We check for rust and look for excessive wear.

Filters

We remove and dispose of any dirty filters, and install a new filter, or a media filter when necessary. We clean EAC cells and pre-filters and check how they are operating.

Humidifiers

We check how the humidistat, solenoid, and the water valve are operating. We clean the inlet screen and orifice. We change the humidifier pad and open the bypass.

Inducer Motor

We check and clean the cooling fan. We check the amp draw, oil when necessary, and check how it's operating.
We notify customers if problems exist, help the customer understand, and give an exact quote to repair the problem.
Call us at (248) 437-5450 to schedule an appointment.
Automatic scheduled services are available.
Maintenance contracts are also available.
We help the customer understand the root cause of the issue and give an exact quote to repair the problem.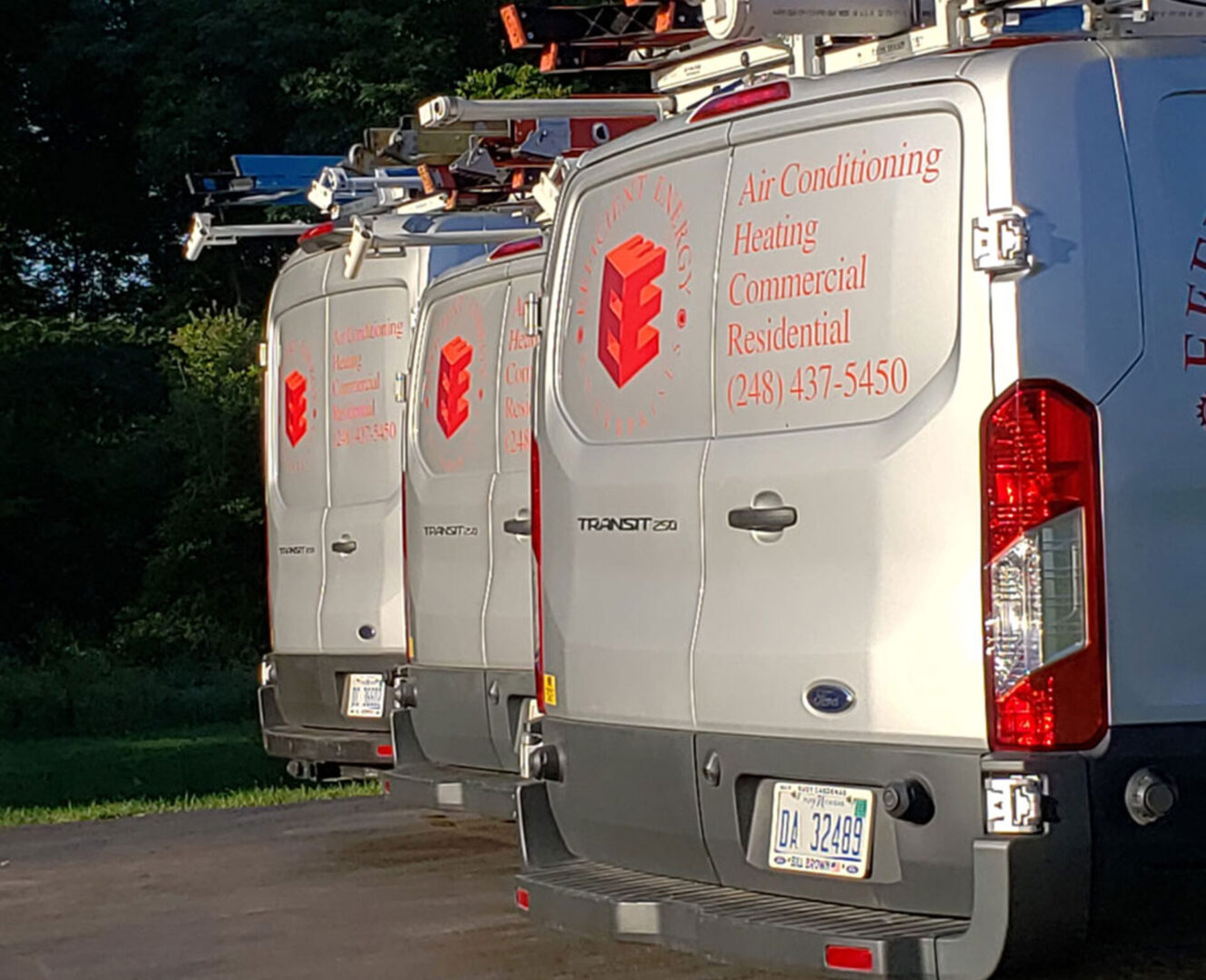 Addressing Root Causes
& Repairs
No matter the type of equipment, our technicians will diagnose the problem, explain what may have caused the problem, and give you a flat-rate price to repair the problem. Nothing is done without your approval.
Problems with equipment are typical symptoms of a root cause. We look for what may have caused the problem to help minimize future repairs. We are an advocate for you and your equipment.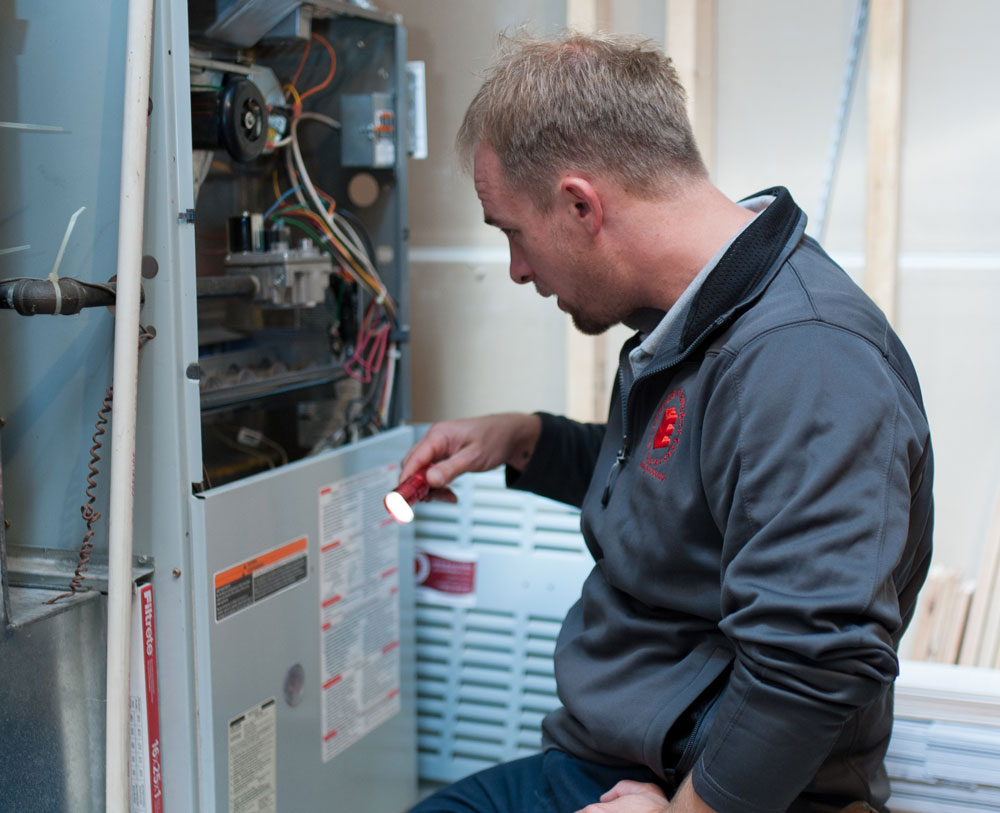 Equipment Replacement
or Additions
When the time comes for you to purchase new equipment, we will be happy to sit down with you to explain your options. We will listen to what your current issues are with your existing system, and evaluate the needs that are not being met by your existing system. We recommend the equipment that will help address and resolve these issues.
Our personnel will thoroughly explain the type of equipment you should go for with model numbers, material lists, and price. Our goal is to educate the customer so that it is easy for them to make an informed decision.
Indoor Air Quality Installation & Service
There are different types of accessories that will improve your indoor air quality and comfort.
Too hot upstairs? Too cold in one room? You don't have to live this way. Many people believe that this is just the way the house is, and nothing can be done to make a difference. What most people don't realize is that, in most cases, these are the symptoms of a home that does not have balanced air distribution.
The chances are that your current heating or cooling system is malfunctioning.
Whether your home is 20 years old or three years old, total home balancing is the most inexpensive way to restore equal distribution of air, and enjoy a comfortable living space.